MEET THE TEAM
MEET MORGAN
Decade of expertise in Vancouver Real Estate
Principal at Oakwyn Realty
Resident in Vancouver East Side - Fraserhood!
Top 2% of all Realtors in Greater Vancouver
Morgan prides herself in service and high profile marketing at OAKWYN Realty ltd. on 16th & Oak.
Ingrained with a strong entrepreneurial spirit, Morgan Browne immediately found great success in her real estate career. During the years following, through hard work and an innovative business philosophy, based upon building long lasting relationships with clients and partners, she enhanced her already thriving career. Continuously working with enthusiasm and passion has allowed Morgan to amass connections with large networks of residents, and has solidified her position within Vancouver's real estate and business community.
Morgan got her start in a sales and customer service oriented environment. These rudimentary beginnings enabled her to acquire pronounced problem solving and interpersonal skills allowing Morgan to establish long lasting connections with her clients. Presently, Morgan continues to lead her successful career by following her own mantra-"If you love what you do, the path to success is simple!"
When purchasing or selling your home, Morgan focuses on making the process enjoyable and believes in clear twenty-four hour communication.
With hard work, enthusiasm, honesty and integrity, Morgan Browne has reached her goals of becoming a successful and respected real estate consultant; and with visions of expansion in the near future, it is no doubt that this realtor will continue to thrive in her career.
Selling over 30 homes annually in Greater Vancouver.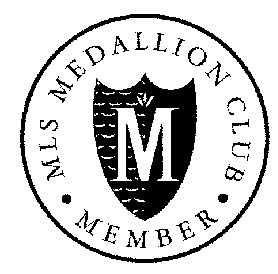 A decade of award winning service
TOP 2 % of Realtors in Greater Vancouver
Medallion Club Member 2012, 2013, 2014, 2015, 2016
Sales Achievement Award 2009, 2010 and 2011
Award of Excellence 2012, 2013
MEET DESIREE
Desiree began her career in Real Estate in 2012 while working in project sales at one of the most prominent Project Marketing firms in Vancouver. Her attention to detail and the time she takes to fully understand every client's wishes make working together a memorable experience. In an ever-changing market, Desiree remains adaptable and is dedicated to providing the highest standard of representation.
Desiree's personal integrity, warm genuine personality, and infectious enthusiasm make working together a memorable experience. In an ever-changing market, Desiree remains adaptable and passionate about helping people find their way home.
MEET KELLY
Kelly was raised in London and couldnt resist Vancouver's charm, resulting in her recently moving here. She is an organized enthusiast having studied at London's Ravensbourne University of Design, Communication & Digital Media. Devoted to helping the MB Real Estate Team, creating marketing initiatives that support the organization's growth, responsible for customer care and keeping schedules and showings in check. If you're working with us, you'll undoubtedly be in contact with Kelly ensuring our clients and their needs are met.